Identify Key Areas & Turn Windows into Marketing Opportunities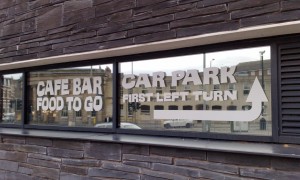 Information Graphics
Designer numbering systems, lists of employees/products/services, or simple directional window graphics, we have the experience to make full use of your glass.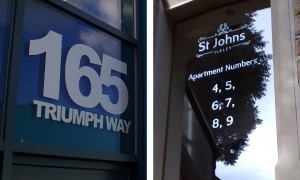 We advise on the best products and finishes for the brief and always work our designs to meet your needs and in keeping with the surroundings.
Send us your ideas/specifications and you can be confident that our expert advice and design skills can not only help you to utilise your windows but give your glass a corporate style to impress.
Call us on 07813 920 990 for a free quotation and details of our our basic & corporate solutions.