Does your business premises comply with Health Safety & Welfare Regulations 1992?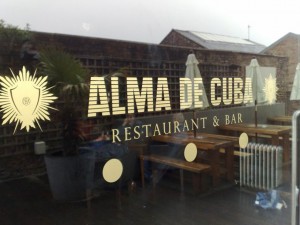 The Law
Stipulates that all glazing panels in public buildings and areas, must incorporate features which make it apparent. Where 'Manifestation' is necessary, it may take the form of broken or solid lines, patterns or company logos at appropriate heights and intervals.
Document N2 of the Building Regulations 2000 covering 'Glazing-safety in relation to impact, opening and cleaning' states that manifestation should be at least 50mm
wide and positioned at two levels. The lower
level should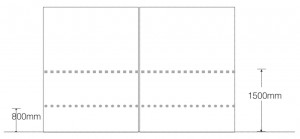 be between 850mm and 1000mm from finished floor level and the higher from 1400mm and 600mm.
Send us your logo and you can be confident that our expert advice and design skills can not only help you to meet the regulations but give your glass
a corporate style to impress.
Uses/Applications:
restaurants
bars
schools
board rooms
hospitals
office partitions
shop fronts
Call us now for a free quotation and details of our basic & corporate solutions.