One Way Privacy Film- You can see them, they can't see you!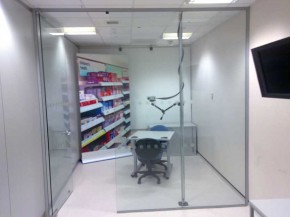 Mirrored Silver Window Film was the ideal solution in these three studio training rooms in Manchester University.
The floor to ceiling glass office partition was expertly covered in privacy window film to allow a controlled visual environment.
Tutors/assessors can view an interview from outside the glass partition without being visable from inside the glass partition.